MYRTLE MANIAC SENIOR WEEK EVENTS

HIT DIFFERENT
As the #1 Senior Week destination in the country, Myrtle Beach welcomes thousands of graduates weekly from May 28th-July 1st. Over the past 20 years we have produced amazing nightly Senior Week events that have been part of the MyrtleManiac Card event package.
These events include major theme parties with national touring DJ's, including Pardi Gras, Foam Parties, & Neon Glow Parties. Your MyrtleManiac Card also gets you discounts on restaurants, jet-ski rentals, scooter rentals, transportation, and much much more!
Each week begins on Saturday and your card is valid for all club nights and 7 days of discounts starting once you receive it in Myrtle Beach. You may also call our hotline at 888-523-9076.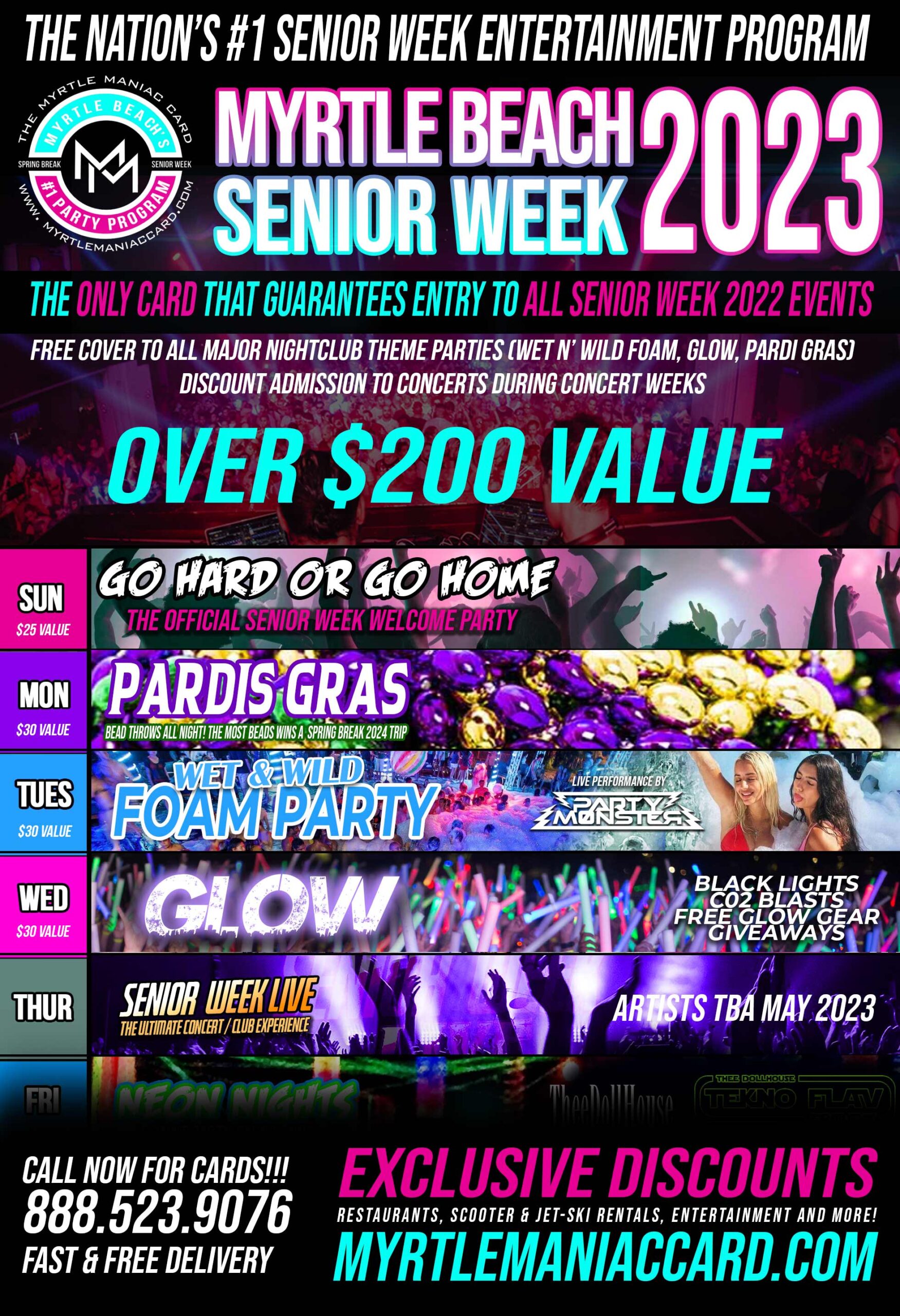 Sample Schedule | Senior Week 2023
GLOW | FOAM | PARDI GRAS | CONCERTS
GET YOUR 2023 MYRTLEMANIAC CARD &
SAVE BIG ON ON ALL OUR EVENTS
SAVE $10 WITH PROMO CODE MYRTLEMANIAC
THE MYRTLE MANIAC CARD GETS YOU
ALL OVER MYRTLE BEACH – NO CAP