---
MYRTLE BEACH SENIOR WEEK 2021
20th Year Anniversary Edition
MAY 29 – JULY 9
After shutting down for 2020 due to the Covid-19 pandemic, we are back and excited to provide all 2021 graduates with an amazing program of Senior Week events!!
WEEK 3 | JUNE 12 – JUNE 18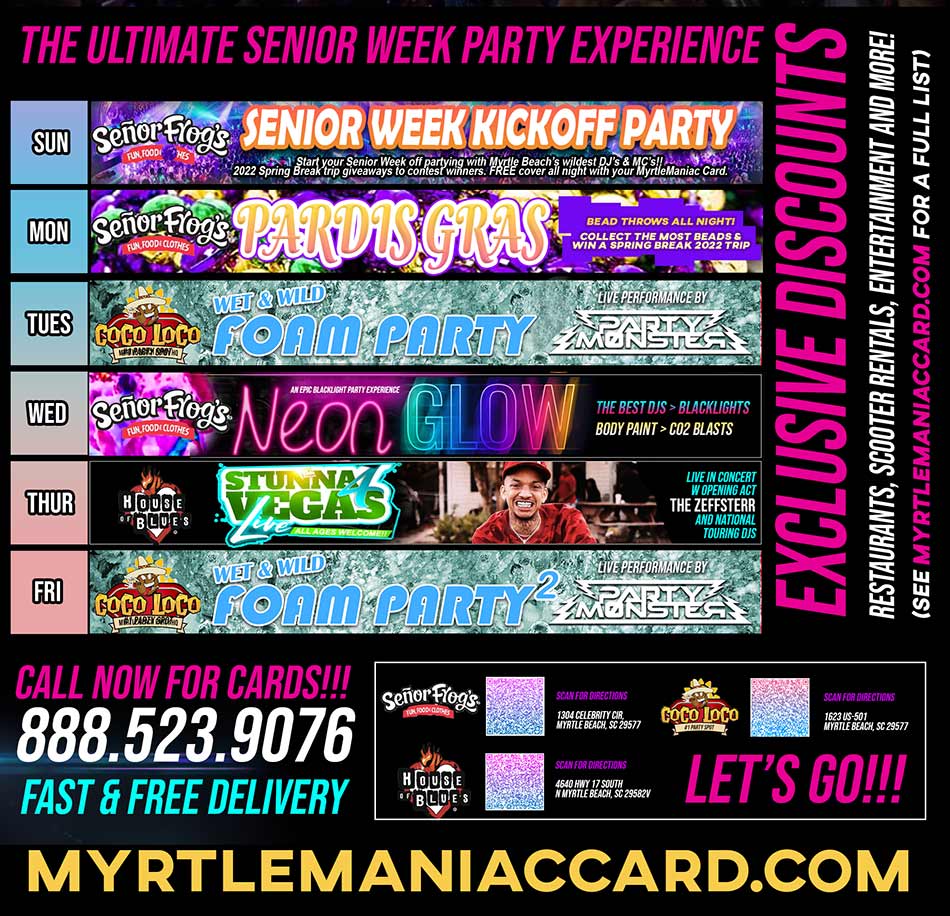 ---
WEEK 3 | JUNE 12 – JUNE 18
THE ULTIMATE SENIOR WEEK PARTY SERIES
The MyrtleManiac Card includes your nightly entry fee into Senior Week's biggest live event theme parties, including Pardi-Gras, Wet & Wild Foam and Glow. You will also receive discounted admission into the FUSION Live Concert Experience (certain weeks only), amazing discounts on additional entertainment, food, scooter rentals and much, much, more!.
PICK YOUR WEEK BELOW
---
WEEK 3 | JUNE 12 – JUNE 18
---
WEEK 4 | JUNE 19 – JUNE 25
---
WEEK 5 | JUNE 26 – JULY 2
---
WEEK 6 | JULY 3 – JULY 9