We take the health of our MyrtleManiacs seriously. Due to the spread of COVID-19 and current government placed restrictions, we have been forced to cancel the 2020 MyrtleManiac VIP Card Program. See you in 2021!!!
The MyrtleManiac Card is the #1 Entertainment & Discount Program for Myrtle Beach Spring Break & Senior Week
SPRING BREAK 2020
---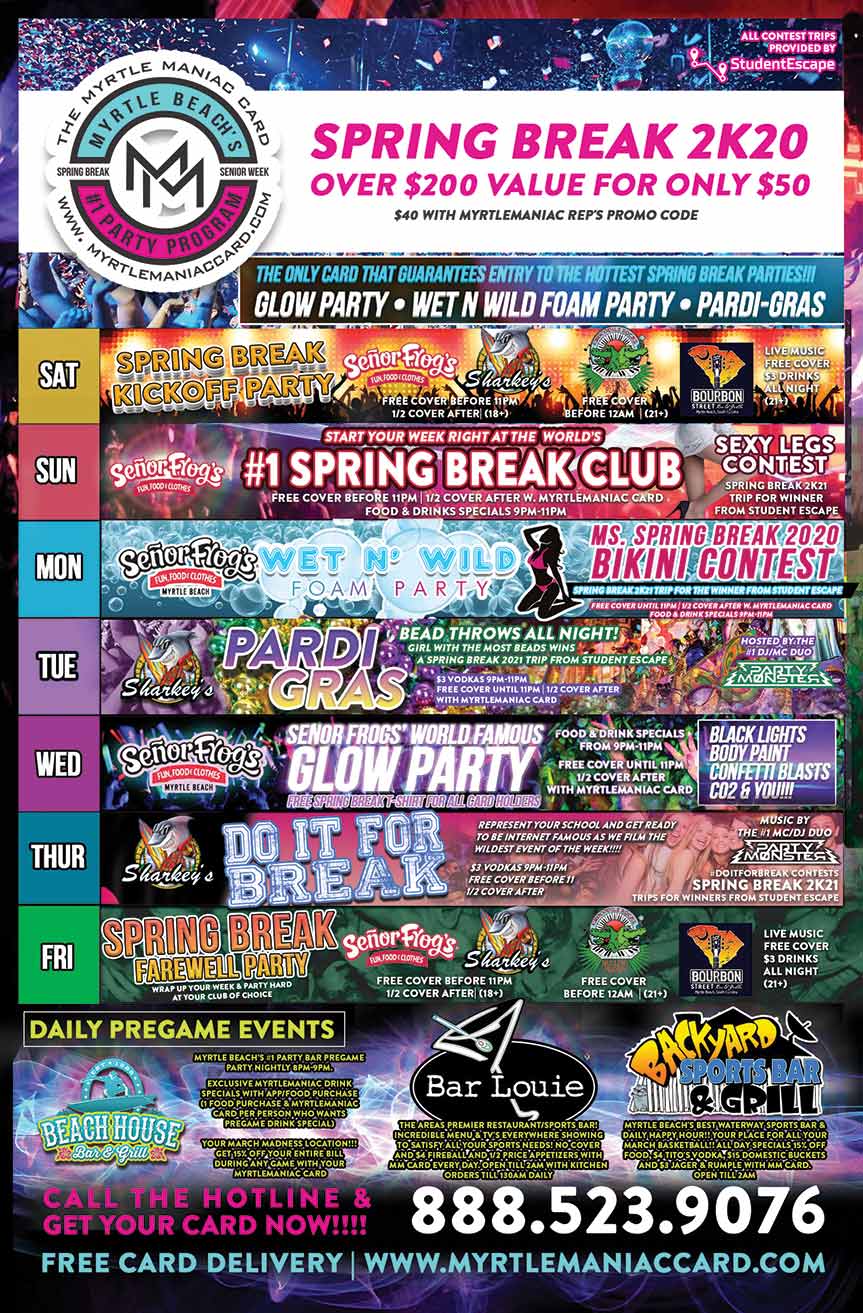 Save BIG money and guarantee your entry into the wildest Myrtle Beach Spring Break events.
Includes free covers, discounted cab rides, discounted food, discounted entertainment and a FREE Spring Break 2020 T-Shirt!
GET YOUR CARD NOW!
Want to party like a MyrlteManiac for just a single night?
Get the exclusive Single Day Party Pass now and pick a day to play. Valid for any MyrtleManiac Events between March 7 – March 27.
LEARN MORE
SENIOR WEEK 2020
---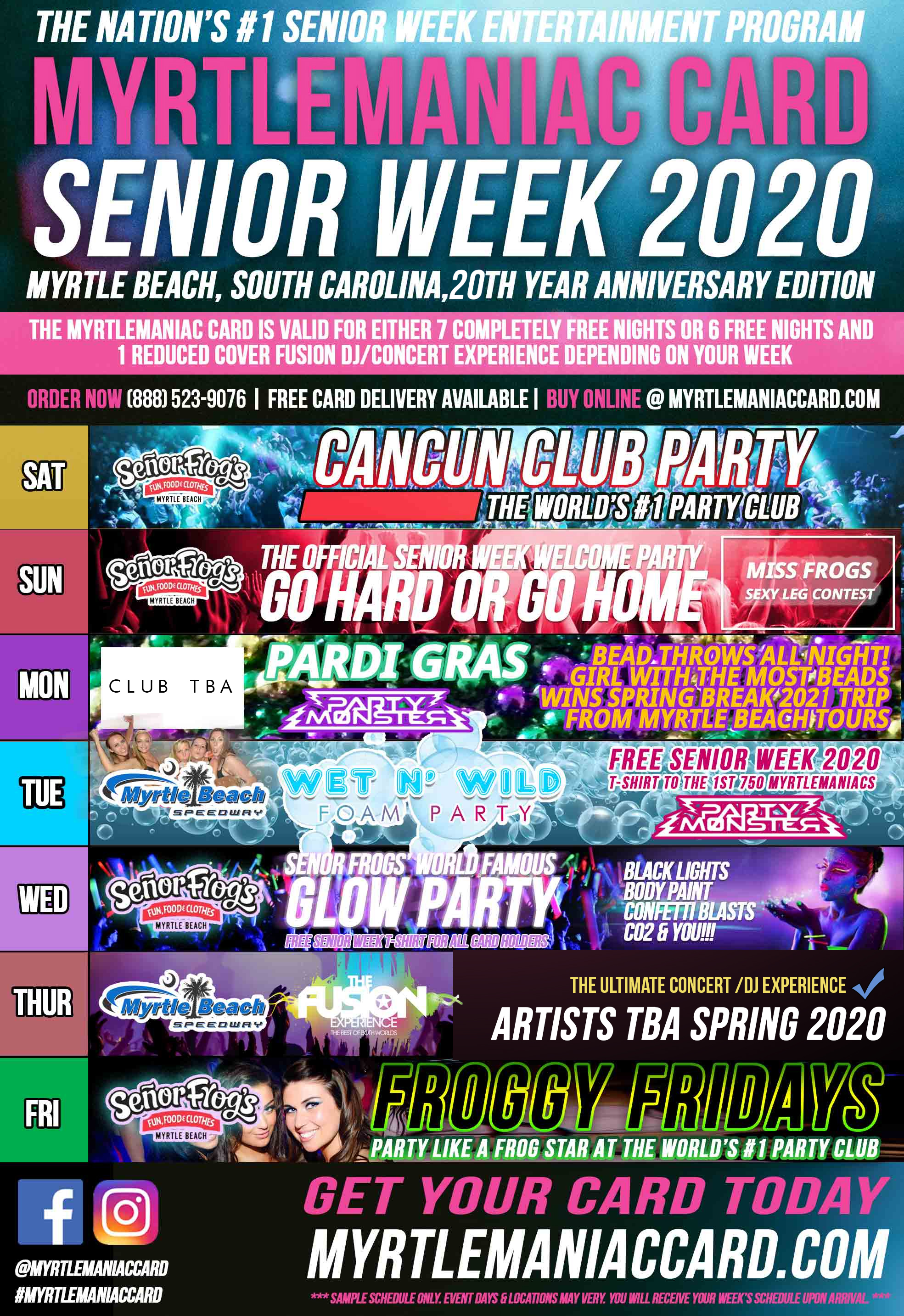 Sample schedule only. Your weeks schedule found on the Senior Week Party Schedule Page.
READY TO PARTY LIKE A MYRTLEMANIAC?!?
Over $250 in value for only $60 ($50 when using promo code "maniac" online) including: Free entry into Senior Week's biggest theme parties, including Pardi-Gras, Foam & Glow. Also includes amazing discounts on other entertainment, food and transportation plus a Senior Week 2020 T-Shirt.
GET YOUR CARD EARLY AND SAVE BIG BEFORE YOUR WEEK BEGINS
Save $10 on using promo code MANIAC at checkout *must be used before the Saturday that begins your senior week experience)
DON'T WORRY IF YOUR WEEK HAS STARTED…
Met a MyrtleManiac sale rep? Use their promo code at checkout to save money after your scheduled week begins. If you don't have a rep code, call the hotline at 888.523.9076  and we'll hook you up with a discount code.
We're here to help you have the time of your life – Let's gooooo!!!
GET YOUR CARD NOW!
MYRTLE BEACH SPRING BREAK & SENIOR WEEK 2020 VIDEOS