---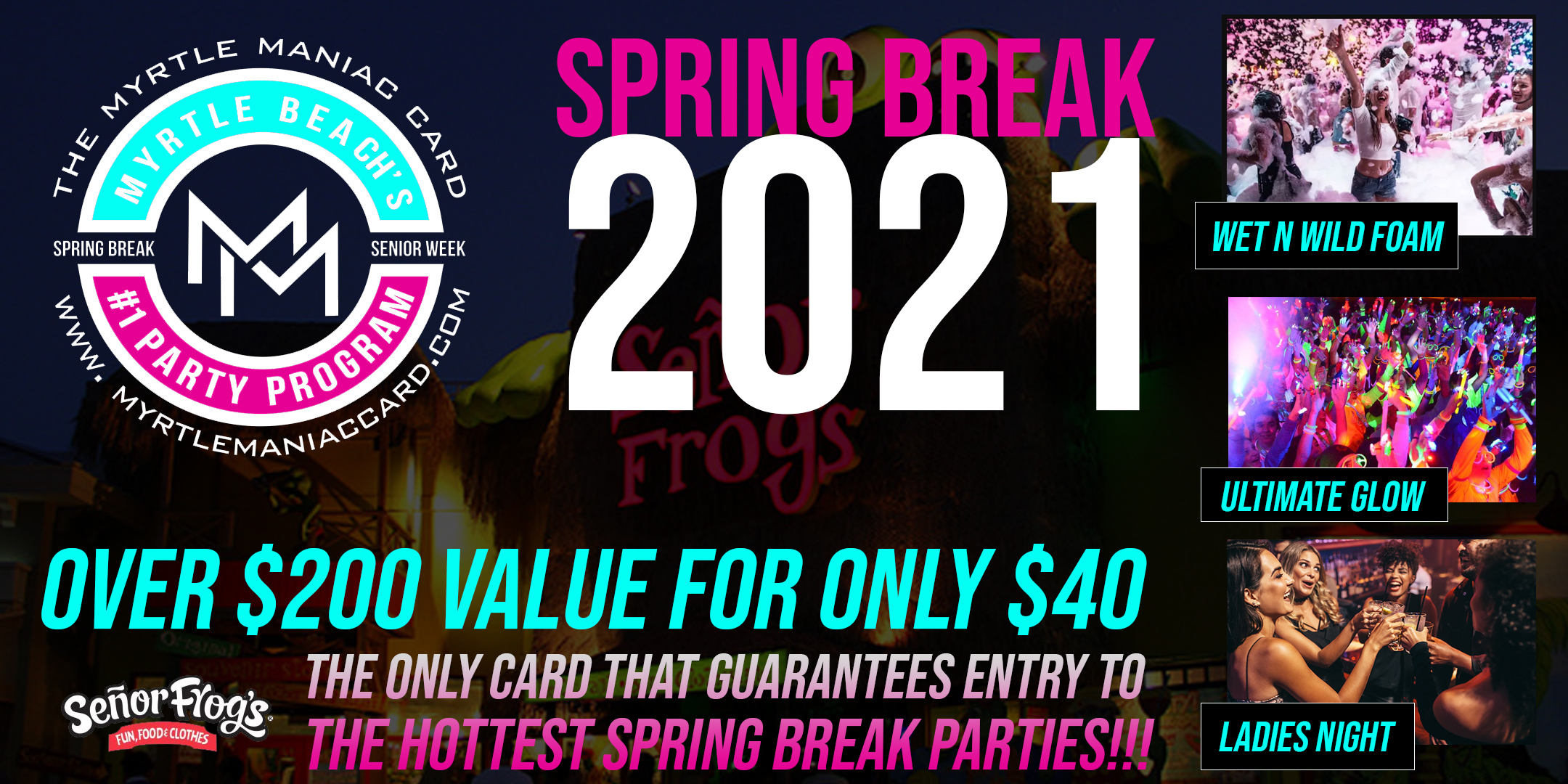 SPRING BREAK 2021
---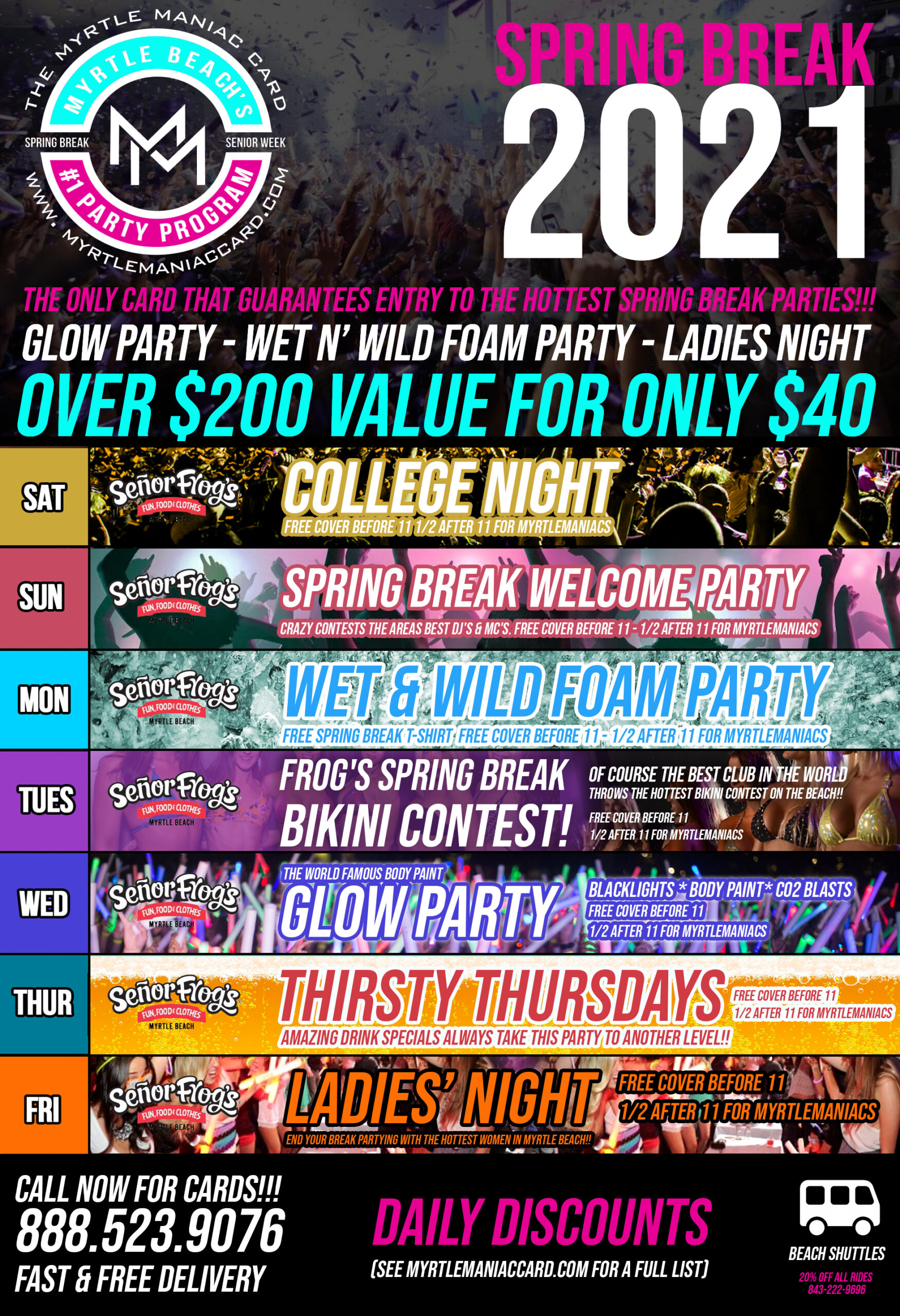 ---
LET'S PARTY
---
Over $200 in value for only $40 including: Free entry to each nights live event, exclusive Myrtlemaniac drink specials throughout the week, themed events including Foam Parties, Glow Parties, & Bikini Contests.
Also includes amazing discounts on other entertainment, food, and transportation plus a FREE Spring Break T-Shirt. A complete list of Spring Break discounts can be found on myrtlemaniaccard.com.
Present your MYRTLEMANIAC CARD order confirmation either printed out or on your phone to receive all included perks (name on ID must match name on order confirmation). If you have any questions or need further assistance please call our hotline (888-523-9076).
Note: When you pick date to attend choose the Saturday that begins your week. If you arrive on a day later in the week your card will still be available for pick up and will be valid for 7 days from the day you receive your card.
GET YOUR CARD
ONLY WANT TICKETS FOR THE FOAM OR GLOW PARTY?