---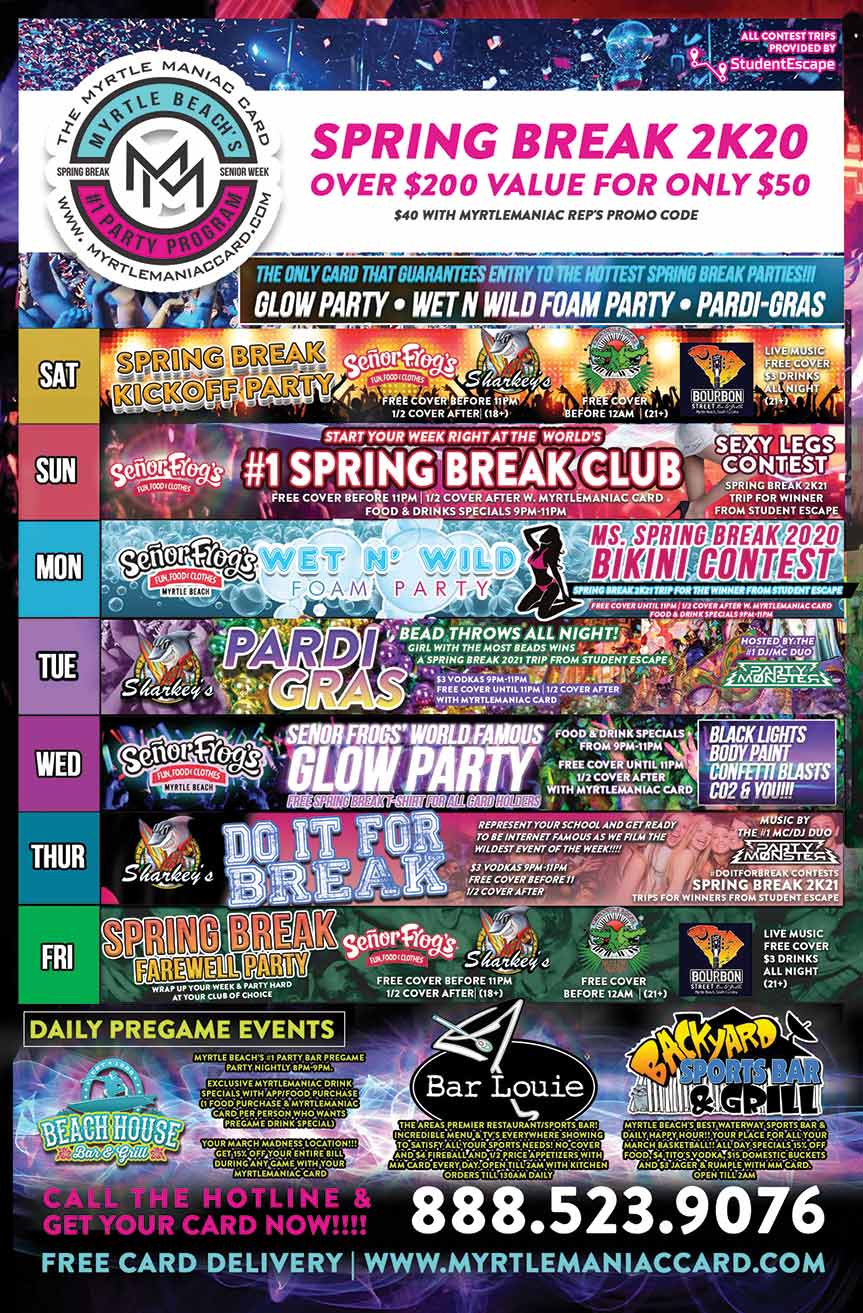 ---
MYRTLE BEACH SPRING BREAK 2020 SCHEDULE
Entertainment party package for Spring Break 2020 in Myrtle Beach, SC.
Over $200 in value for only $50 ($45 when using promo code "maniac" online) including: Free entry every night, complimentary drink specials throughout the week, themed events including Foam Parties, Mardi-Gras Parties, & Glow Parties.
Also includes amazing discounts on additional entertainment, food and transportation plus a Spring Break 2020 T-Shirt. Print your order confirmation and bring it with you to Spring Break.
Receive your MYRTLEMANIAC CARD by calling our hotline (888-523-9076) upon arriving in Myrtle Beach/North Myrtle Beach for free card delivery to your hotel/resort/vacation home, or by stopping by our designated distribution center at Myrtle Beach Tours in North Myrtle beach.
Note: When you pick date to attend choose the Saturday that begins your week. If you arrive on a day later in the week your card will still be available for pick up and will be valid for 7 days from the day you receive your card.