---
SENIOR WEEK 2022 SCHEDULES
The Live Entertainment Event Package for Senior Week 2022 in Myrtle Beach, SC, the #1 Senior Week destination in the country!
The MyrtleManiac Card includes your nightly entry fee into Senior Week's biggest live event theme parties, including Pardi-Gras, Wet & Wild Foam and Glow. You will also receive discounted admission into the Hot Summer Nights Concert + Nightclub Experience (certain weeks only), amazing discounts on additional entertainment, food, scooter rentals and much, much, more!
---
---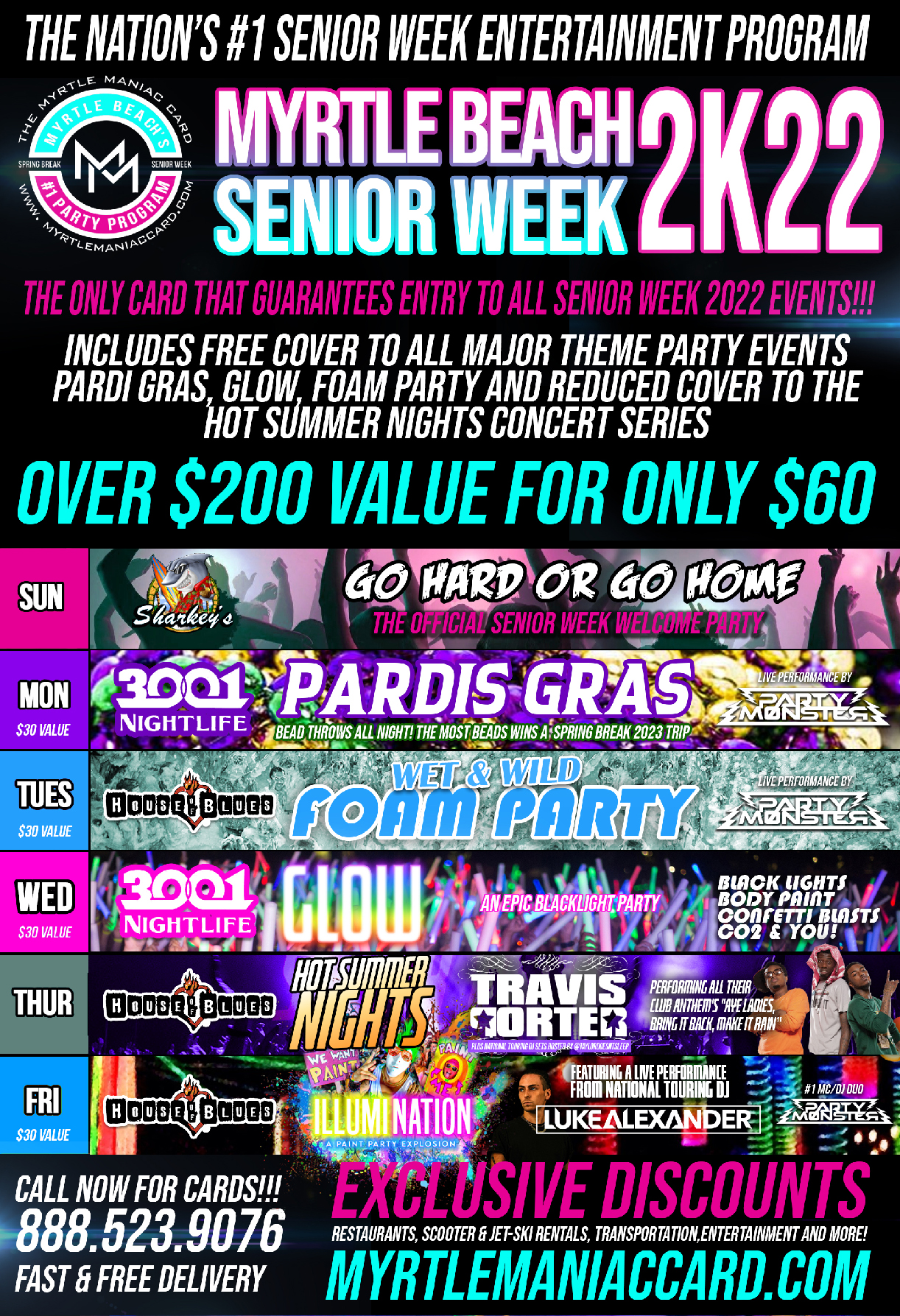 ---
WEEK 1 SCHEDULE (MAY 28 – JUNE 3)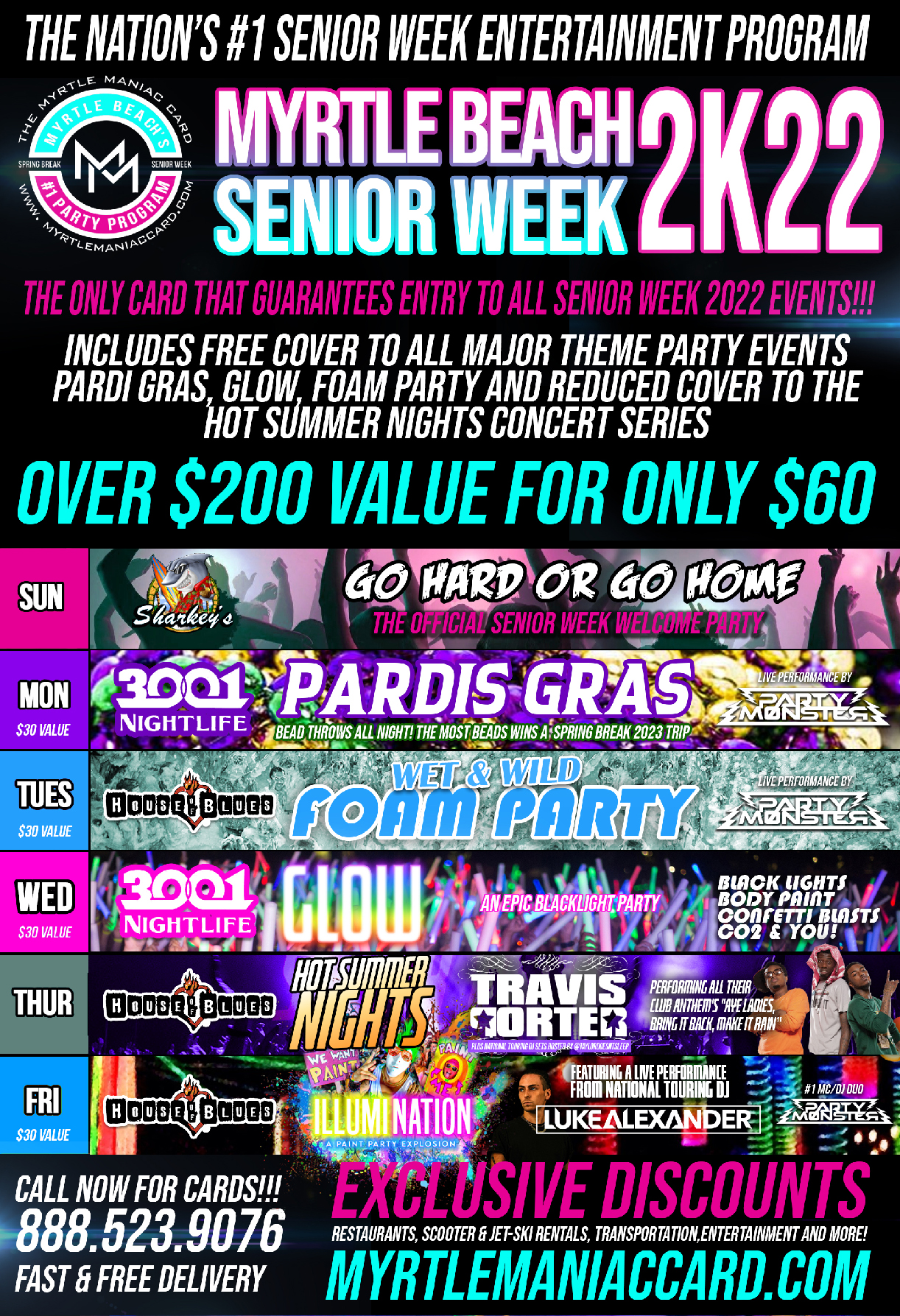 ---
WEEK 2 SCHEDULE (JUNE 4 – JUNE 10)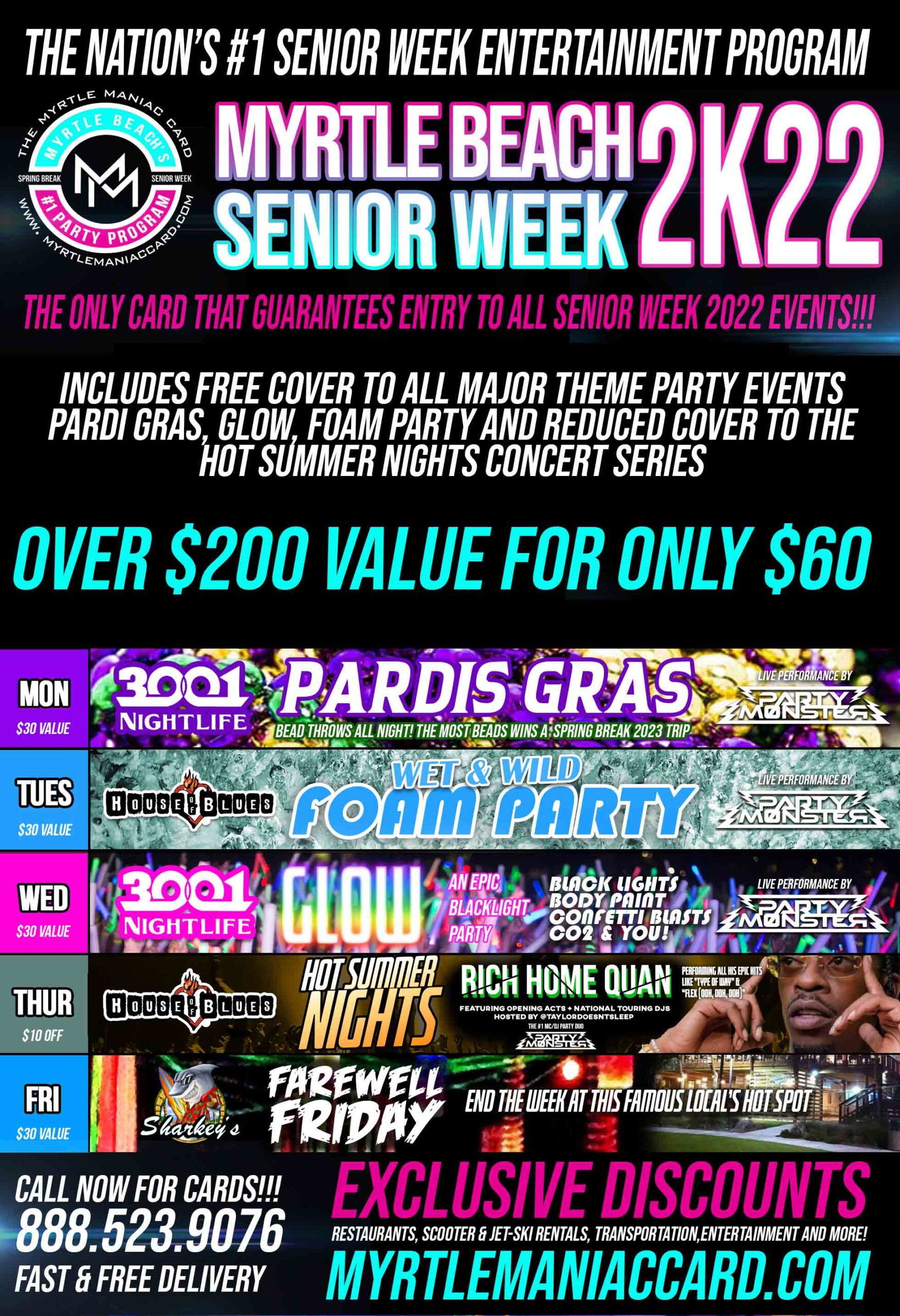 ---
WEEK 3 SCHEDULE (JUNE 11 – JUNE 17)
GET YOUR CARD EARLY AND SAVE BIG BEFORE YOUR WEEK BEGINS
Save $10 on using promo code MANIAC at checkout *must be used before the Saturday that begins your senior week experience)
DON'T WORRY IF YOUR WEEK HAS STARTED…
Met a MyrtleManiac sale rep? Use their promo code at checkout to save money after your scheduled week begins. If you don't have a rep code, call the hotline at 888.523.9076  and we'll hook you up. 
We're here to help you have the time of your life – Let's gooooo!!!
---