---
2018 Upcoming Myrtle Maniac Events
---
We're excited to announce that, new for 2018, MyrtleManiac Card Holders during Weeks 2 & 3 will get (2) FREE days of admission and (1) reduced Fusion: Concert & DJ Evolution ticket to the brand new 3 day music festival in Myrtle Beach – FUSION FEST MB: THEME FEST & CONCERT EVOLUTION!
That's right! If you come on the weeks of June 2-8 or June 9-15, you will receive FREE entry into the Tuesday Aqua : A Foam Party Creation with Party Monster & Thursday GlowRage with Caked Up events (Normally $30/per day). You will also receive reduced admission into the huge all day 4pm-11pm FUSION: Concert & DJ Evolution with Machine Gun Kelly and Borgore on June 6th or Waka Flocka Flame & Caked Up on June 13th.
Your Card is all you'll need for the Aqua & GlowRage events. If you want to go to the unforgettable FUSION: Concert & DJ Evolution events you can get your MyrtleManiac Card discount ticket here to ensure your entry in case of sellout. You will pay the same reduced price you would have paid at the gate except with your ticket you are guaranteed entry should we sell out and no longer accept paid admission at the event.
* If you purchase your MyrtleManiac discount ticket you must show your MyrtleManiac Card with your ticket at the entrance or you will be charged the difference for the regular ticket price to be admitted.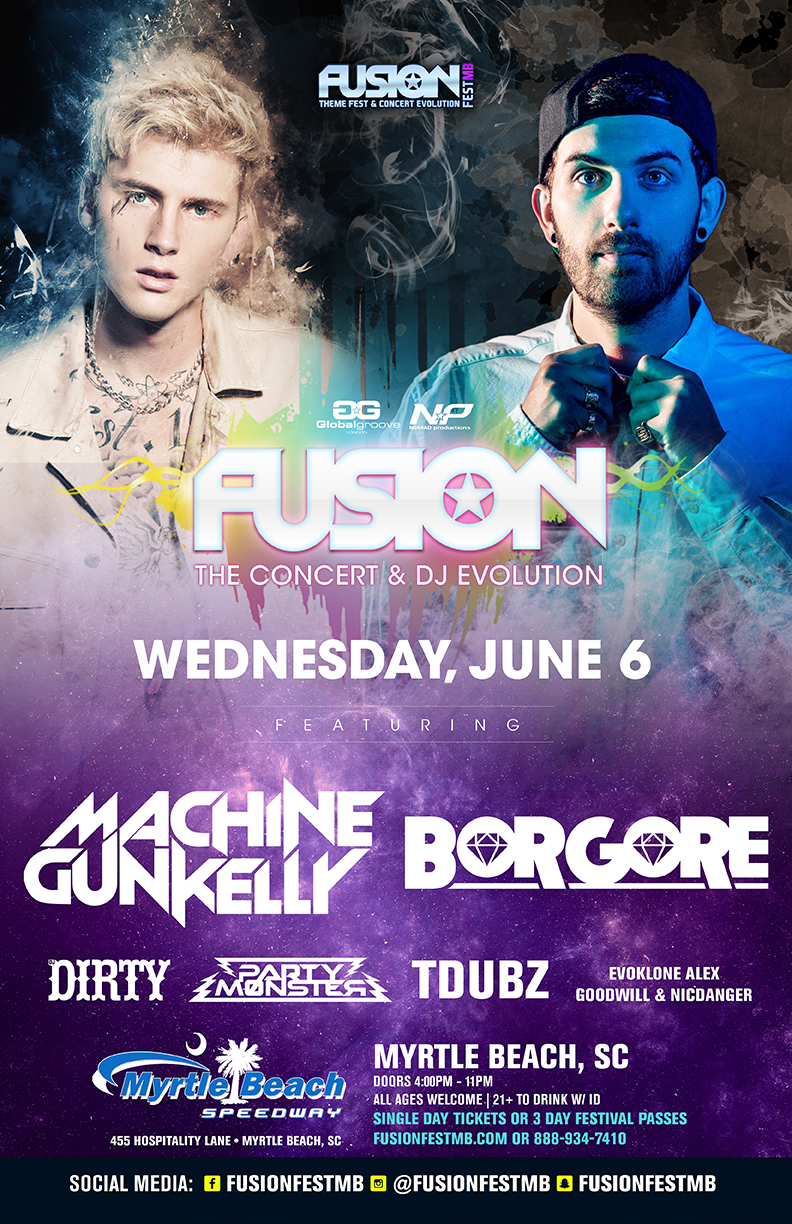 Click below to get your discount GA tickets and your MyrtleManiac Card discount Fusion Ticket. If buying a General Admission ticket (not a MyrtleManiac ticket) and you have a sales rep, please use their promo code at checkout to save money and make sure they get credit. If you do NOT have a sales rep use the promo code "maniac" at checkout to get early bird discount while still valid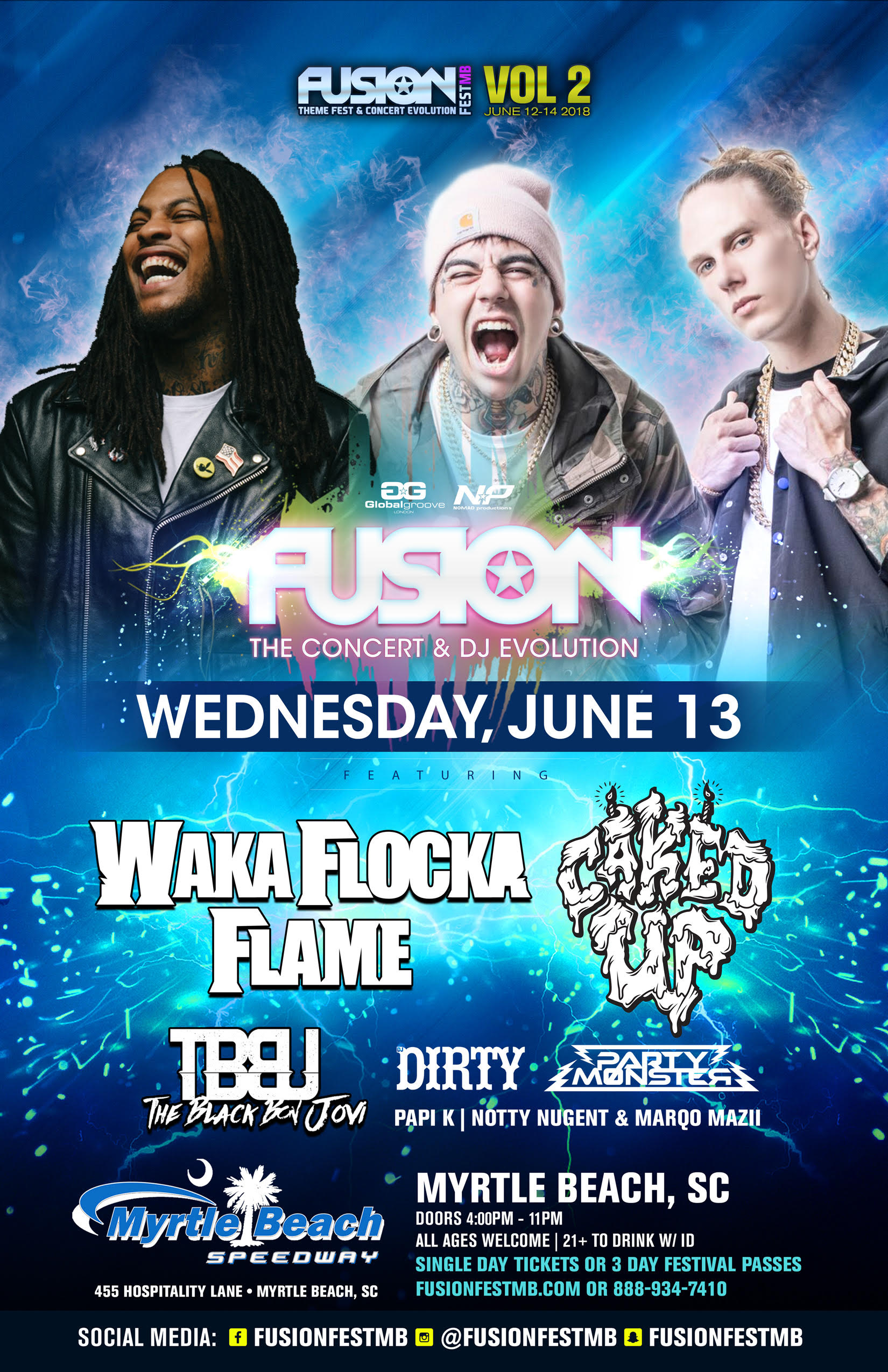 Click below to get your discount GA tickets and your MyrtleManiac Card discount Fusion Ticket. If buying a General Admission ticket (not a MyrtleManiac ticket) and you have a sales rep, please use their promo code at checkout to save money and make sure they get credit. If you do NOT have a sales rep use the promo code "maniac" at checkout to get early bird discount while still valid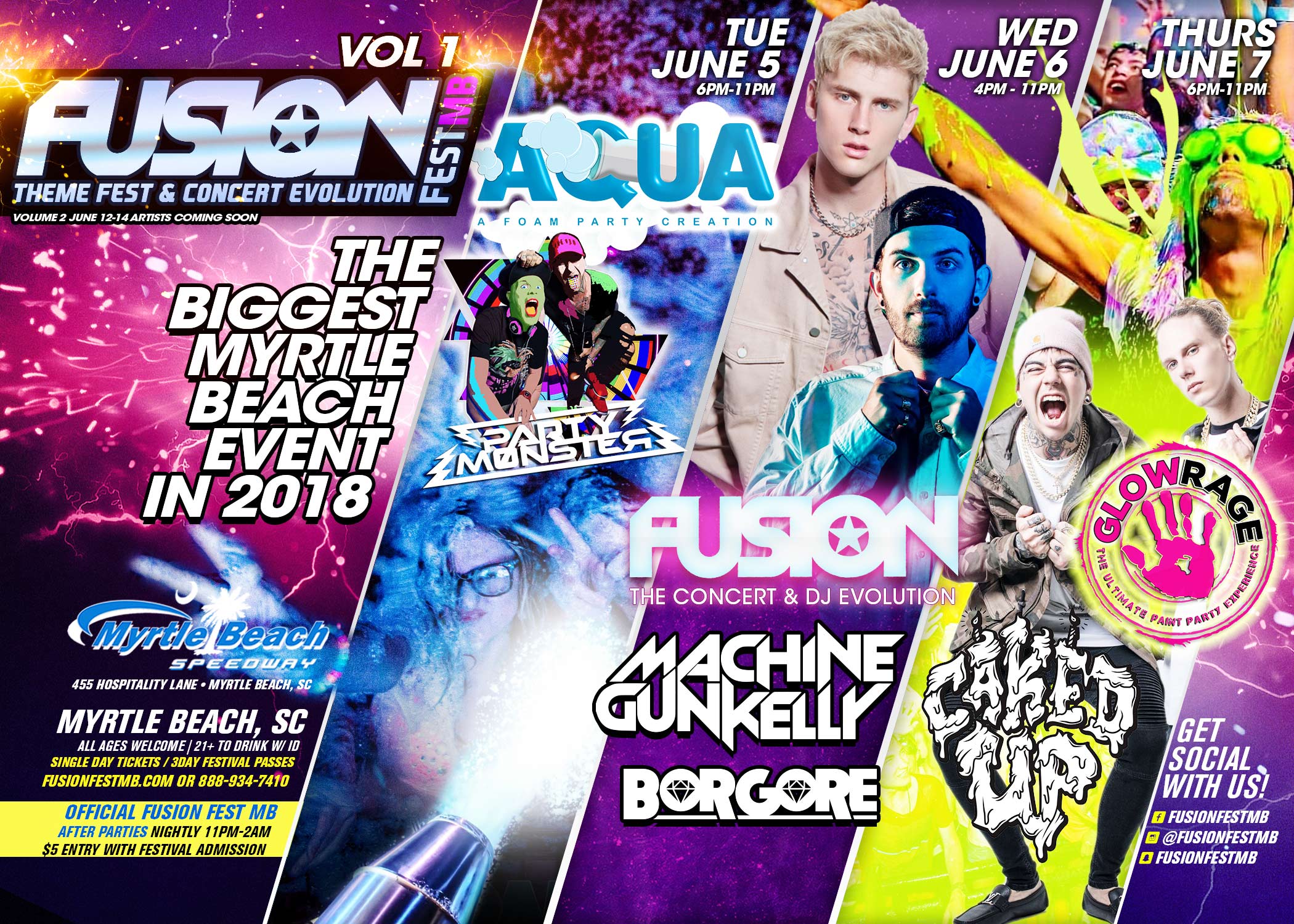 Click below to get your discount GA tickets and your MyrtleManiac Card discount Fusion Ticket. If buying a General Admission ticket (not a MyrtleManiac ticket) and you have a sales rep, please use their promo code at checkout to save money and make sure they get credit. If you do NOT have a sales rep use the promo code "maniac" at checkout to get early bird discount while still valid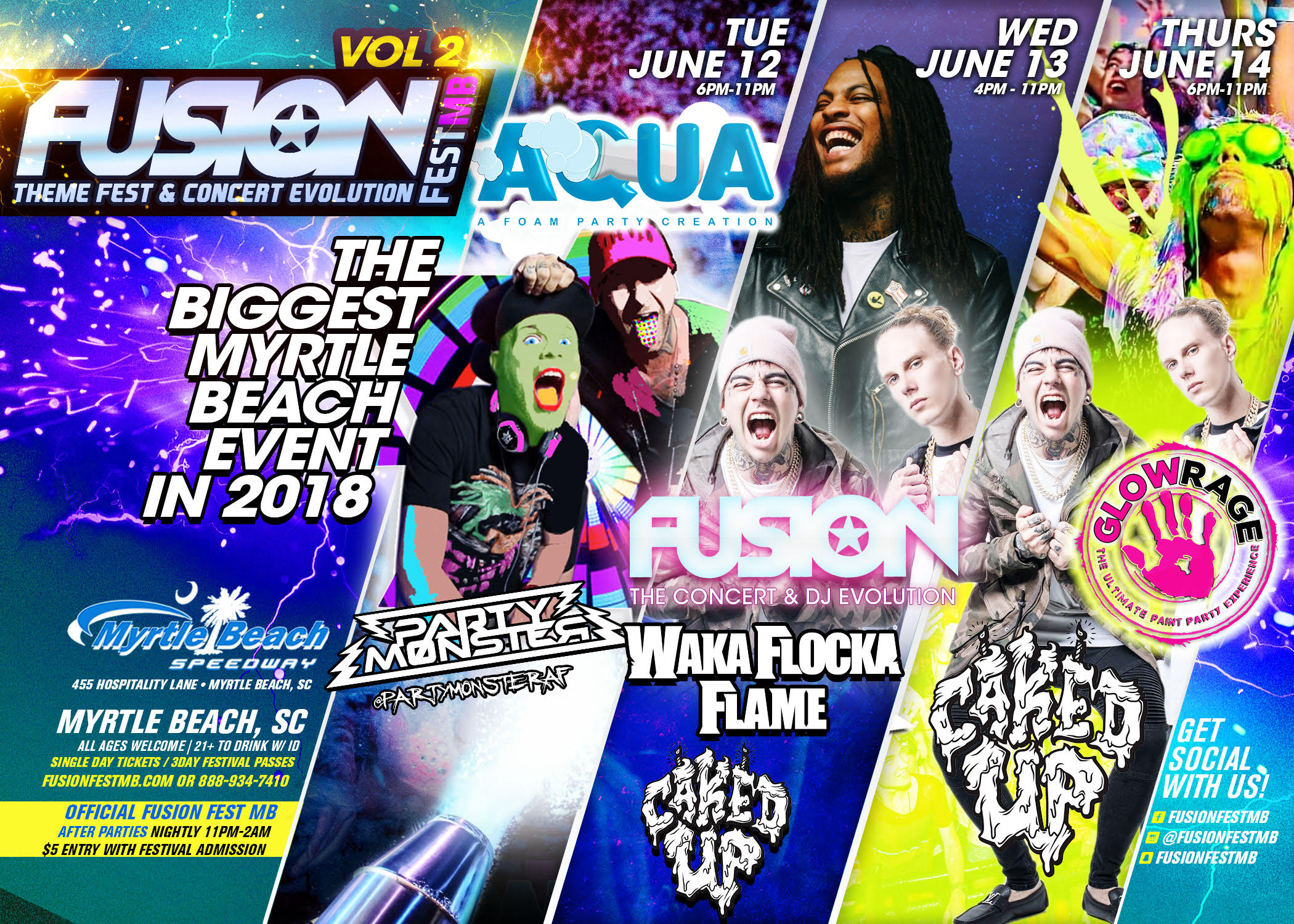 Click below to get your discount GA tickets and your MyrtleManiac Card discount Fusion Ticket. If buying a General Admission ticket (not a MyrtleManiac ticket) and you have a sales rep, please use their promo code at checkout to save money and make sure they get credit. If you do NOT have a sales rep use the promo code "maniac" at checkout to get early bird discount while still valid
 Previous Sold Out FUSION Shows

---