---
2019 Events & Concert Info
Fusion: The Concert/DJ Evolution brings together the best national touring DJ's with a live performance by the hottest recording artists to create one amazing night!
---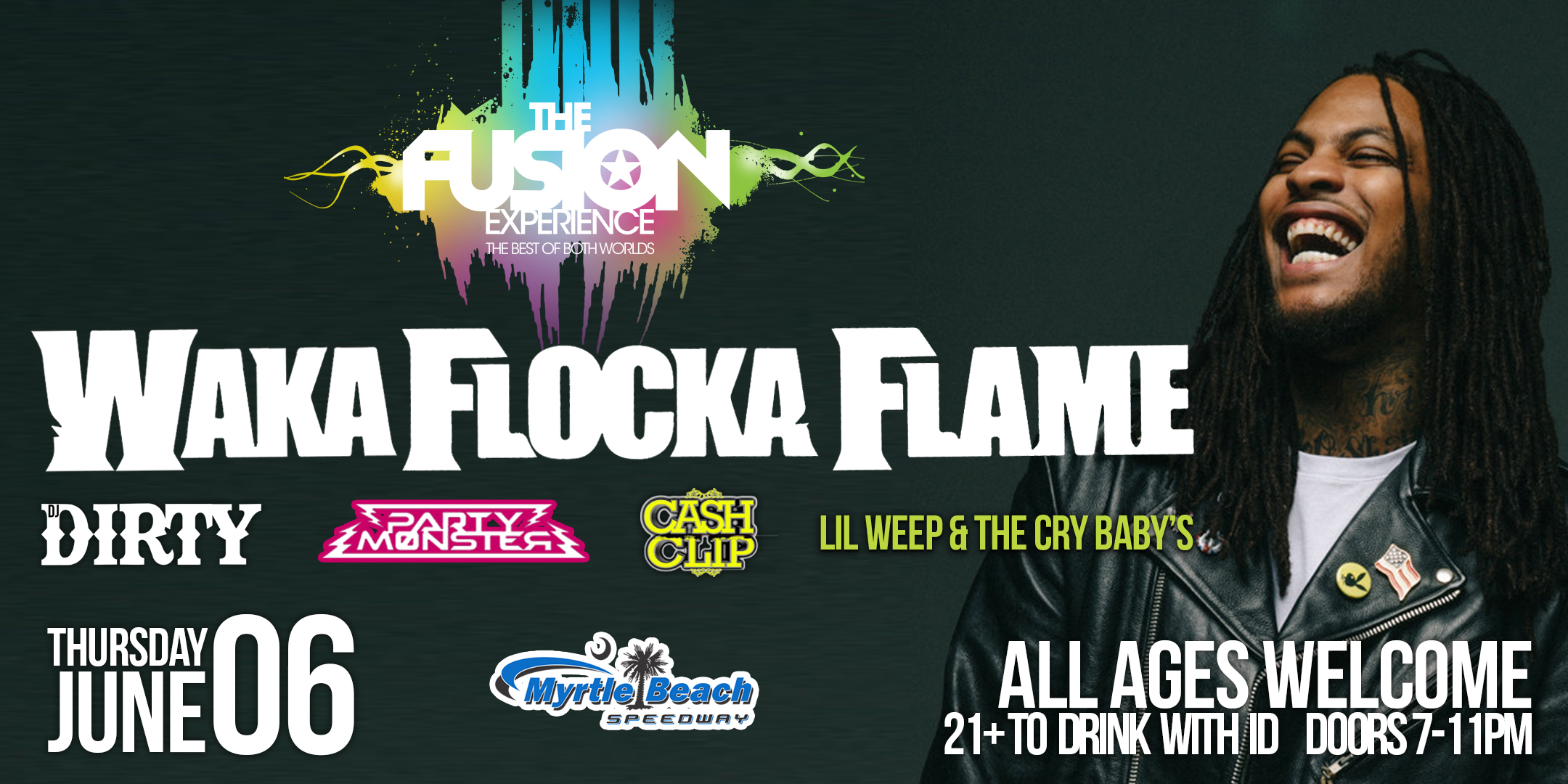 On June 6th 2019 we have one of the best live artists in the game WAKA FLOCKA FLAME along with the ultimate party rocker, DJ DIRTY!
Additional performances by the nations' best MC/DJ duo Party Monster, a live performance by Cash Clip, and
Lil Weep & The Cry Baby's tribute performance to Lil' Peep will make this a night you will never forget!! Don't miss this chance to party with thousands under the stars at The Myrtle Beach Speedway.
This event goes from 7PM-11PM. There will be a FUSION after party that will give all those who attend this event admission for only $5 with concert wristband from 11PM-2AM. Locations of after party will be announced at FUSION.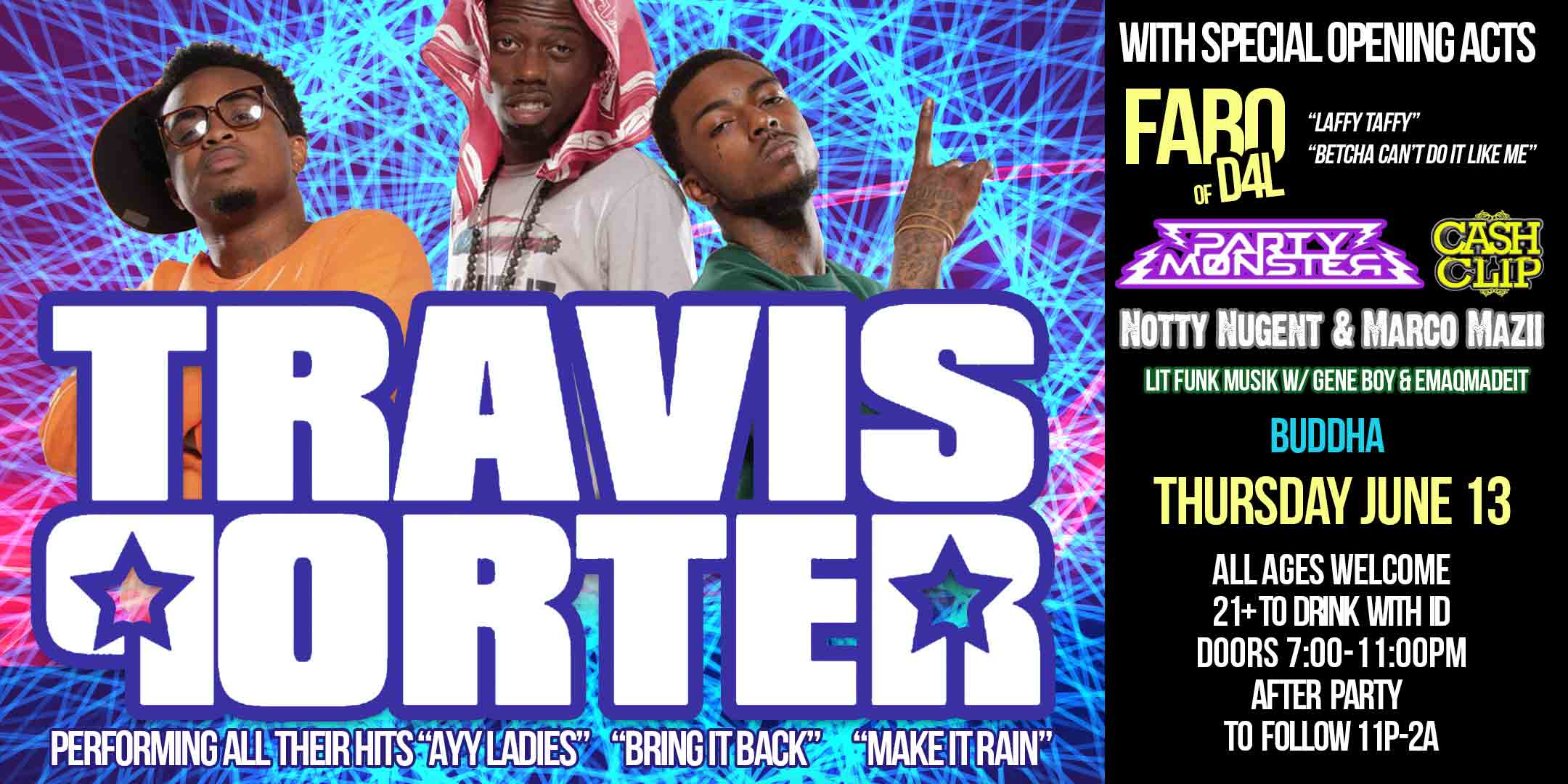 On June 13th 2019 we present TRAVIS PORTER, FABO OF D4L, The ultimate MC/DJ Duo PARTY MONSTER atThe Landing At The Boathouse Myrtle Beach SC.
Call our hotline 888-523-9076 for additional info or to order tickets with Free ticket delivery.
The Party Rocking trio that is know as "Travis Porter" created some of the most popular club anthems of the last decade and will be performing them all at Fusion. Every night you can hear the entire club scream out the words to AAY LADIES, BRING IT BACK, MAKE IT RAIN and more and now is your chance to see them all performed live.
Laffy Taffy & Betcha Can't Do It Like Me are party anthems from D4L that always keep the dance floor bangin. Now get ready to see Fabo take it to a whole other level as he shows The Boathouse how to party with his live performance.
Before Fabo & Travis Porter hit the stage the Boathouse will be raging as one the countries most hype MC/DJ Duos-PARTY MONSTER throws down one of their signature high intensity sets!
Additional performances by Cash Clip, Notty Nugent & Marqo Mazil, Lit Funk Musik w/ Gene Boy & EmaqMadeit, & Buddah
This event goes from 7PM-11PM. There will be a FUSION after party for all those that attend Fusion from 11PM-2AM.